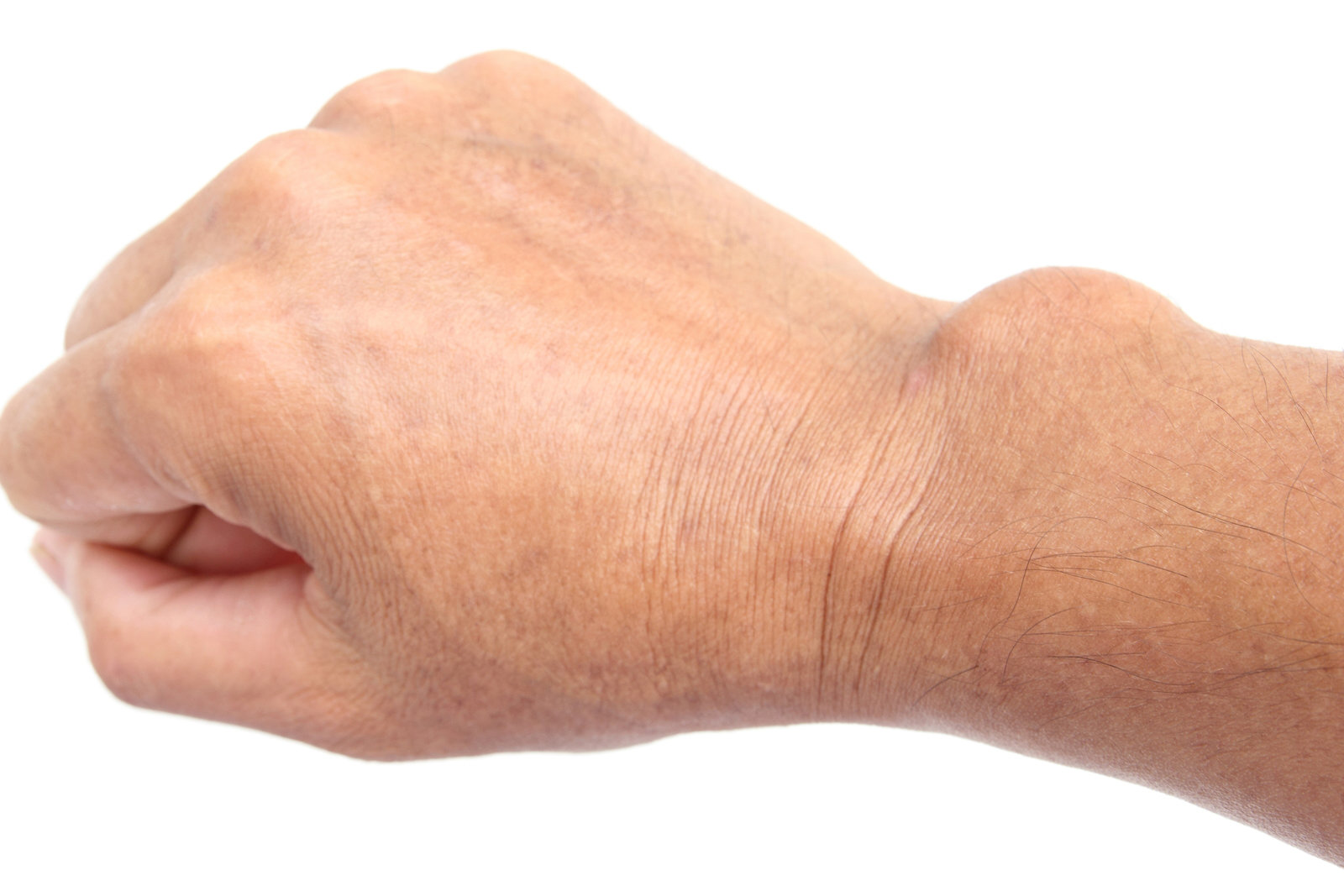 Ganglion Excision
A ganglion is a sac of jellylike fluid, often arising from a joint or tendon sheath.
Ganglions commonly occur around the wrist and can cause unsightly and sometimes painful swellings under the skin.
A ganglion may be treated by aspiration of the jellylike fluid and an injection of steroid into sac. Alternatively, the ganglion can be surgically removed by a short incision, which makes it much less likely to come back.
A mucous cyst is effectively a small ganglion, which arises from the distal joint of a finger or thumb, often secondary to degenerative change. It presents as a small, pearly, swelling at the base of the fingernail and is sometimes associated with ridging of the fingernail. This is caused by the mucous cyst pressing on the area where the nail grows from.
Surgery involves removal of the mucous cyst, often with a small piece of overlying skin. To close the gap in the skin, the skin on the back of the finger may need to be advanced by another incision, a procedure called a "local flap".
Contact Mr Adam Sierakowski
Please don't hesitate to contact us for more information about our procedures.
Enter your details below and we'll be in touch.
By entering your contact details you consent to us contacting you by these means. You also agree to our privacy policy.